What Is Hyperbaric Oxygen Therapy and How Does It Work?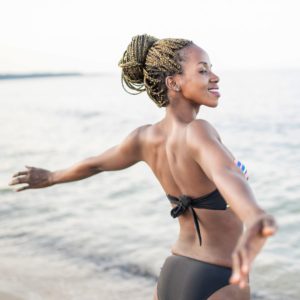 At the practice of Dr. Benjamin Lam, patients in Langhorne, PA are excited to learn about the many cosmetic surgeries available for improving their body. In addition, our practice also offers our patients treatment to help aid in faster healing post-surgery. This includes hyperbaric oxygen therapy, or HBOT.
What is hyperbaric oxygen therapy?
Patients interested in hyperbaric oxygen therapy are encouraged to ask about integrating it into their next procedure. This particular treatment involves patients stepping inside a sealed chamber that offers 100% oxygen at higher atmospheric pressures. By breathing in this oxygen, patients can increase the level of oxygen at the cellular levels of the tissues, enhancing the healing process following cosmetic procedures. Most patients will benefit from several treatment prior to surgery, and several following surgery, with sessions lasting approximately one hour. Studies continue to show that patients who integrate hyperbaric oxygen therapy with their cosmetic procedure will reduce their recovery time by up to 50%.
What benefits can I expect from hyperbaric oxygen treatment?
There are many benefit to utilizing hyperbaric oxygen treatment. This treatment can:
Reduce the amount of swelling, inflammation, and bruising patients experience after surgery
Reduce the risk of infection due to oxygen's anti-bacterial effects
Reduce post-operative discomfort, ensuring patients can return to their day-to-day activities faster than without hyperbaric oxygen treatments
Reduce redness that occurs with non-surgical procedures including chemical peels and laser resurfacing
Provide an affordable way to recover faster from traditional plastic surgeries
Who is a candidate for hyperbaric oxygen treatment?
Patients who are undergoing either surgical or non-surgical procedures can work with their doctor to determine if they could benefit from treatments of hyperbaric oxygen. Many find that integration of this service into their procedures with Dr. Benjamin Lam can provide many advantages over traditional treatments alone. A consultation is the best way to ask questions and learn more about this treatment.
Interested in learning more?
Contact Dr. Benjamin Lam and his team in Langhorne, PA to discuss the benefits of integrating hyperbaric oxygen therapy into your next cosmetic procedure. The practice is located at 848 Town Center Drive and can be reached by phone to book an appointment at (855) 702-8600.