Dr. Benjamin Lam | Plastic Surgeon in Bucks County, PA
Twenty years of outstanding results in private practice as the premier plastic surgeon in Bucks County, PA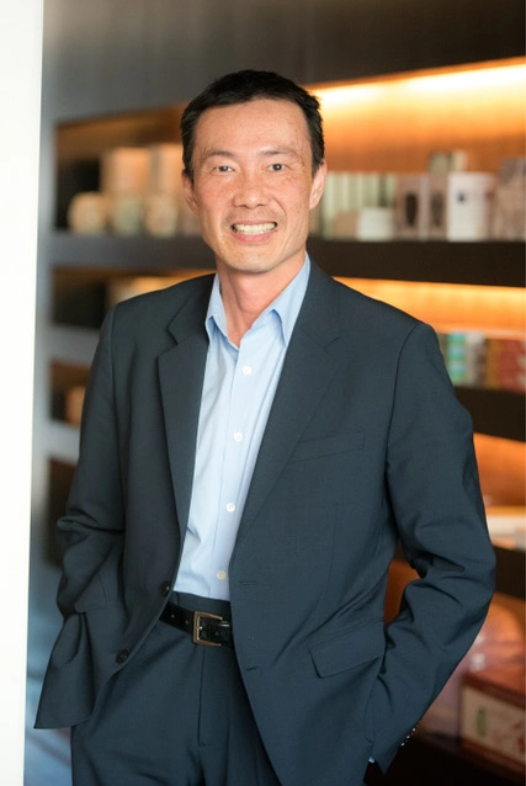 Plastic surgeon Dr. Benjamin Lam is a pioneer in the plastic and reconstructive surgery world. His surgical techniques continue to be referenced in the most prestigious national publications and emulated by leading surgeons in this field. Dr. Lam's technological advances in the medical-surgical industry have even been registered with the United States Patent Office.
A fellow of the American College of Osteopathic Surgeons, American College of Surgeons and the American Academy of Cosmetic Surgery, Dr. Lam is Past-President of the Plastic and Reconstructive Surgery Section of the American College of Osteopathic Surgeons (ACOS). He is deeply involved with academics, being a clinical associate professor and the Director of the Plastic & Reconstructive Surgery Fellowship at the Philadelphia College of Osteopathic Medicine.
In addition to being a highly regarded plastic surgeon, Dr. Lam also sits on the residency review committee as part of the American Council of Graduate Medical Education ( ACGME ) and as such, has the responsibilities of reviewing and approving training programs around the country.
Dr. Lam is involved with passing on his expertise and knowledge to other cosmetic and reconstructive surgeons in other ways. He is a highly respected national speaker, as well as a published author in the esteemed peer-reviewed medical journal, Plastic and Reconstructive Surgery.
With nearly two decades of training and practice as a plastic surgeon, Dr. Lam is widely recognized for his advancements in facial rejuvenation, breast surgery, and body contouring procedures. At the forefront of Dr. Lam's success is his commitment to understanding each patient's individual needs and goals. This patient-first philosophy combined with Dr. Lam's surgical artistry and expertise has allowed thousands of men and women – from playboy playmates to soccer moms – to achieve exceptional aesthetic results. Patients place themselves in his hands with complete confidence.
If you are interested in learning more about cosmetic surgery, contact Dr. Lam at his practice in Bucks County, PA. Call 855-702-8600 to schedule a free consultation with an exceptional plastic surgeon today today!
Dr. Lam is an excellent surgeon. He is also very warm and kind with his patients..He thoroughly knows what he's doing and how to get the best job done. I would highly recommend him!
Great Doctor glad I was referred to him, Thank you
Dr Lam is very warm, gentle and thorough. He takes the time to explain everything, presents options and patiently answers all my questions. His skilled hand delivers flawless results. He truly cares. His staff is friendly and upbeat. Jamie is amazing and her follow up care is outstanding!
dr lam is just great in any aspect . Personable , professional , very talented and precise . I could not be happier with him and his services . Truly recommend him .
Dr. Lam did my tram flap reconstruction following my bilateral mastectomy in 2009. Not only did he do a wonderful reconstruction on me, but the caring and compassion shown to me by Dr. Lam and his staff during that very difficult time is something I will always be grateful for. I would recommend Dr. Lam in a heartbeat!
Dr Lam is an incredible doctor. He was knowledgeable, informative and caring. I highly recommend him to anyone thinking of getting breast augmentation/lift. I was very happy with my results!
Dr Lam did my reconstruction after having a bilateral mastectomy due to breast cancer at 35 years of age. He was very compassionate, professional and made sure I was comfortable in my body again! Would recommend to anyone!
Dr. Lam did my tummy tuck 14 months ago. I am so happy with the results. It was just the way I dreamed it would be.
I had a wonderful experience and Dr. Lam did a beautiful job on my body!! So happy!!
dr did my eyelid lift. he was awesome and will always recommend him!
I had my surgery in march of 2015. My nipples on my breast augmentation did not turn out well. They protrude like acorns so I can't go braless. One of the reasons I had a breast lift. Not to mention I'm really self contuios in intimate situations. They are so ugly! My hips from my tummy tuck are asymmetrical. One is higher then the other because of my scar. I still have dog ears!! My liposuction on my lower tummy is still to fatty. My liposuction on the upper flanks did not reduce the fat that I wanted. Just wish I could get the bbl or implants i wanted to regain the coke bottle shape I truly wanted. I wish I could start over. I am a gastric bypass patient who is just not happy. I will go to atl or nyc next time. No shade. NJ/PA not ready for the look todays women of color want. The more I research the more I see better doctors with the the results I'm looking for. Not to mention my lower body. My inner thighs and legs look awful. He couldn't treat them. I see so much from Atlanta and New York on this treatment. Definitely not going back to PA.
Dr. Lam did my breast Aug almost 10 years ago (I was 20 yrs old at the time) and I will definitely be going back to him soon for a replacement. I originally went to see him alone, but then my mother had fears about the procedure and Dr. Lam had my mom and I come in together (a 2nd consultation) and he kindly answered all her questions etc. He is so professional, talented, and beyond nice! I don\'t regret my procedure at all. A++++
I had him do my breast and asked him to fix them he said no they are still alit of skin not what I wanted
Dr.Lam is wonderful. I had an abdominoplasty over 2 months ago and he and his staff have been great every step of the way. From answering any and all questions to leaving me with a low cut scar which has healed beautifully. I would highly recommend him as he was recommended to me as well by 2 of my friends.
I had a breast reduction surgery, from ur partner yrs ago, absolutely loved him…. U guys make dreams come true….
This Doctor is amazing. Word can't describe his work
Real Patients, Real Results
"Thank you for answering my numerous questions as well as meeting me several times to share your expertise on breast augmentation. I greatly appreciated your patience, caring, knowledge and explanations. I am healing great. I'm so looking to getting back to my normal exercise routine and dancing! Shopping for new tops is definitely on the list too!"