Dr. Benjamin Lam Explains the Brachioplasty Procedure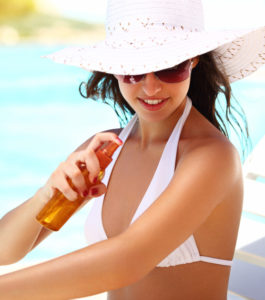 It is not unusual for the upper arm skin to sag as a natural part of aging. Other patients who have experienced weight fluctuations may also have prominent excess skin in this area. Sometimes referred to "chicken wings," these areas of the body can become difficult to address even with weight training and routine exercise. Instead, Langhorne, PA area patients can ask their doctor about an arm lift, or "brachioplasty," procedure.
What is a brachioplasty procedure?
With an arm lift, patients can address sagging skin in the upper arms that can make them feel self-conscious about their appearance. During this procedure, the doctor will remove excess skin, contour the arms by reducing unwanted fat deposits, and reshaping the soft tissues for a more toned and youthful look. After undergoing a brachioplasty procedure, patients will no longer have sagging skin that can become embarrassing and make them feel self-conscious in more revealing clothing.
Who is a candidate for an arm lift?
The best candidates for brachioplasty procedures are men and women who have excess sagging skin on the upper arms. These patients should also be:
Within a healthy weight range
In good overall health and wellness
Performing the procedure for themselves and no one else
During a consultation appointment with the team at Dr. Benjamin Lam Plastic and Reconstructive Surgery, patients will be able to speak to our professional regarding the results they would like to achieve, and find out if they are suitable for this or other plastic surgery treatments available at the office. Patients may consider having this procedure performed at the same time as other plastic surgeries.
Are you a Langhorne, PA area patient ready to target unwanted skin on the upper arms?
At Dr. Benjamin Lam Plastic and Reconstructive Surgery, both man and women can take care of certain imperfections that are impacting the appearance of their body. With plastic surgery solutions such as the brachioplasty, patients can feel confident again in swimsuits, tank tops, and short sleeved shirts. Patients interested in achieving tighter, firmer upper arms are welcome to call (855) 702-8600 to schedule an appointment at our office, located conveniently at 848 Town Center Drive in Langhorne, PA.