What Juvederm can do for you this New Year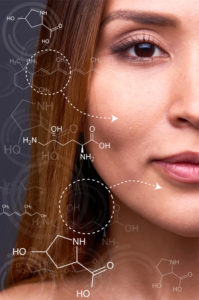 If looking younger is one of your New Year's resolutions, Juvederm can help. Juvederm is a hyaluronic acid, which is a naturally occurring substance in our bodies. It is U.S. FDA approved and doesn't require allergy testing. This safe non-surgical treatment restores volume and fills wrinkles in the face.
What Juvederm can do for you
Juvederm injections diminish and correct a variety of lines and wrinkles that appear on the face. Juvederm can:
Restore volume to the lower and upper lips.
Diminish the lines that run from the jawline to the corner of the mouth.
Address frown lines.
Decrease vertical lip lines.
Diminish nasolabial folds (known as parentheses) that trail vertically from the mouth to the nose.
How Juvederm works
Juvederm effectively and safely corrects moderate to severe wrinkles and lines in the face. It is different than Botox in that it restores volume and fills wrinkles caused by collagen loss and facial sagging, while Botox address the cause of fine lines.
Before your Juvederm injection appointment, you will have a consultation with your doctor to discuss the risks, benefits, and your expectations. This consultation is an excellent time to share your goals and feelings about what you want Juvederm to accomplish for you, and address any concerns you may have. When you arrive for your Juvederm appointment, you may be given an anesthetic injection after which the Juvederm injection will be administered. This process takes about 30 minutes, depending on how many areas of your face are being treated.
Many patients choose to go back to work or resume their regular activities after their Juvederm treatment. The treatment is quick enough that you can schedule an appointment during your lunch break. The results of Juvederm last about six months. In some instances, the results are evident for up to a year, but this varies from patient to patient.
Arrange a consultation
If you want to find out more about what Juvederm can do for your appearance, contact Dr. Benjamin Lam today. You can call our office to schedule a consultation at 855-702-8600. We look forward to helping you look younger this New Year!