Dermal Fillers: For Faces and Hands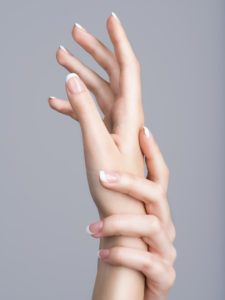 Some people get all the luck and are born with amazing genetics that keep them looking young with minimal effort. But we're not all so lucky, so we've learned to take care of ourselves and treat ourselves to the best when it comes to enhancing our appearances. Great clothing and perfectly done makeup can truly help us feel more confident when we're not feeling our best, but what can be done about aging hands?
When you start to leave those eye-catching bracelets and rings at home because you don't want to draw attention to your hands, you need to consider the options. Worrying about what someone else thinks shouldn't keep you from wearing what you want. If your hands need a little help, we're here to discuss the options with you.
Rejuvenating the look of your hands is easier than ever, so keep reading to learn about some of your best options.
Dermal Fillers
Facial fillers don't need to be for only that. Did you know that Juvederm can be used to plump your hands and hide those prominent tendons, veins, and joints? Juvederm can be safely injected into the back of your hands in an appointment as short as a half hour, with minimal recovery.
Just as with facial treatments, the area is first numbed to give you the most pleasant experience possible. Juvederm is then injected carefully into targeted sites on the back of your hand to give it a more youthful appearance. Results may last a little less time than facial results, since the hands move more frequently.
Ellipse
Our Ellipse Selective Waveband Technology system uses intense pulsed light (IPL) to slough off signs of aging for many parts of the body. Just because it's very popular for use on the face doesn't mean it can't be used elsewhere. This amazing system is more accurate than laser treatments and is designed to give better results with less pain for patients.
This system might help reverse the look of old hands by helping minimize the signs of:
Sun damaged skin
Pigmented lesions
Scars
Age spots
If you're interested in more youthful hands, don't hesitate to give us a call at (855) 702-8600 to schedule a consultation with Dr. Lam today.