Ultherapy Skin Tightening in Bucks County PA
Ultherapy! An Uplift, not a Facelift!
Ultherapy is the only non-surgical, non-invasive procedure that uses ultrasound and the body's own natural healing process to lift, tone, and tighten loose skin on the face, brow, neck, and under the chin. Ultherapy is an option for patients with mild to moderate skin laxity. Typical patients want some lifting for skin that has lost elasticity but are not ready for surgery either mentally, logistically, or financially. Ultherapy is also a great option for those who want to "stay ahead" for the aging process as well as those looking to prolong the effects of a surgical procedure or facial injectables.
Ultherapy is the only FDA-cleared procedure to lift skin on these hard-to-treat areas. Ultherapy uses the safe energy of ultrasound to naturally stimulate collagen and elastin growth in the deep structural support layers of the skin—including those typically addressed in a surgical facelift—without disturbing the surface of the skin.
Many people notice an immediate effect following Ultherapy treatment, but the ultimate lifting and toning take place over a 2-3 month period. Results last over 2 years.
---
Dr. Benjamin Lam proudly provides patients from Langhorne, Philadelphia, Newtown, New Hope and Doylestown PA and surrounding areas with ultherapy. Contact Dr. Lam today at (855) 702-8600 or fill out a Contact Form here.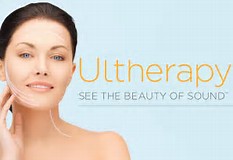 More info: The New York Times Ultherapy Printable Article
Facebook Reviews
Dr. Lam is an excellent surgeon. He is also very warm and kind with his patients..He thoroughly knows what he's doing and how to get the best job done. I would highly recommend him!

Rona Waters


11/12/2017

Great Doctor glad I was referred to him, Thank you

Muriel J. Heber Taylor


11/10/2017

Dr Lam is very warm, gentle and thorough. He takes the time to explain everything, presents options and patiently answers all my questions. His skilled hand delivers flawless results. He truly cares. His staff is friendly and upbeat. Jamie is amazing and her follow up care is outstanding!

Deena LeeFiore


11/02/2017

dr lam is just great in any aspect . Personable , professional , very talented and precise . I could not be happier with him and his services . Truly recommend him .

Alain Piola


7/31/2017

Dr. Lam did my breast augmentation 6 months ago. I am very happy with the results. They're PERFECT 😊 I definitely recommend him.

Tori Posatko


5/06/2017

Dr. Lam did my tram flap reconstruction following my bilateral mastectomy in 2009. Not only did he do a wonderful reconstruction on me, but the caring and compassion shown to me by Dr. Lam and his staff during that very difficult time is something I will always be grateful for. I would recommend Dr. Lam in a heartbeat!

Marylou Quinn Tammaro


5/02/2017

Dr Lam is an incredible doctor. He was knowledgeable, informative and caring. I highly recommend him to anyone thinking of getting breast augmentation/lift. I was very happy with my results!

Jessica Hodkinson


2/04/2017

Dr Lam did my reconstruction after having a bilateral mastectomy due to breast cancer at 35 years of age. He was very compassionate, professional and made sure I was comfortable in my body again! Would recommend to anyone!

Michele Werynski Fay


1/30/2017

Dr. Lam did my tummy tuck 14 months ago. I am so happy with the results. It was just the way I dreamed it would be.

Leslie Kliesh


1/20/2017