CoolSculpting in Bucks County PA
What is CoolScuplting®?
Most of us are reluctant to consider having injections or surgery, but when stubborn fat refuses to be shifted by diet or exercise there has been a little alternative–until now. An innovative procedure, called CoolSculpting®, offers a non-invasive way to reduce fatty tissue in Langhorne, PA and Philadelphia, PA and surrounding areas.
Call Today to Learn More
CoolSculpting® Results: Before & After Photos


Option For a Free Video Series including CoolSculpting® Q&A with Dr. Benjamin Lam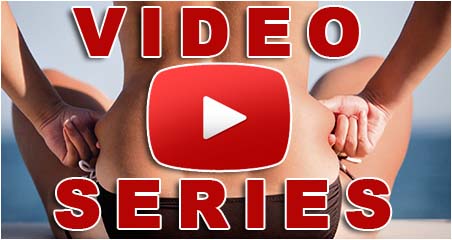 ---
How CoolScuplting® Works
Fat cells freeze at a higher temperature than the surrounding tissue. The Harvard scientists who developed CoolSculpting® used this fact to find a method of freezing the fat cells so they crystallize and die. The body is then able to metabolize them so that they melt away naturally. The process, which is approved by the FDA, uses:
No suction, no injections, and no surgery.
Instead, a gel pack is placed on the area to be treated, and a special machine draws up a fatty area using vacuum pressure.
Each area is treated for one hour.
The Team Lam Difference
Customized, individual care by Dr. Lam and Team Lam.
Highly skilled expertise in CoolSculpting® techniques
Matching the best procedure to each patient for optimal results.
Affordable, realistic expectations; fully educating each patient.
Friendly, confidential, comfortable patient experience.
No surgery, no downtime, no medications with CoolSculpting®!
CoolSculpting® Results
In a 4 to 16 week period, the fatty area is reduced by 20-25%. Best of all, the results are permanent.
CoolSculpting® Recovery
CoolSculpting® causes no scarring or damage to the skin, so it does not need recovery time. It is so comfortable that you can read or sleep away the hour that it takes. You can have the treatment while on your lunch break and go back to work afterward. Typically, patients feel some mild tenderness in the treated area for a few days.
Call Today to Schedule Your Appointment
---
There are so many procedures that can eradicate fat, including tummy tucks and liposuction, that it is hardly surprising if patients get confused. Dr. Lam recognizes how overwhelming trying to choose between them can be, and is always ready to meet you to discuss the various treatments he offers and whether CoolSculpting® is right for you. Contact Dr. Lam his practice at 855-702-8600 to book a free consultation in Langhorne, PA, or email him for a video about CoolSculpting® that will aim to answer all your questions. Dr. Benjamin Lam proudly serves patients from Langhorne, Philadelphia, Newtown, New Hope and Doylestown PA and surrounding areas
Facebook Reviews
Dr. Lam is an excellent surgeon. He is also very warm and kind with his patients..He thoroughly knows what he's doing and how to get the best job done. I would highly recommend him!

Rona Waters


11/12/2017

Great Doctor glad I was referred to him, Thank you

Muriel J. Heber Taylor


11/10/2017

Dr Lam is very warm, gentle and thorough. He takes the time to explain everything, presents options and patiently answers all my questions. His skilled hand delivers flawless results. He truly cares. His staff is friendly and upbeat. Jamie is amazing and her follow up care is outstanding!

Deena LeeFiore


11/02/2017

dr lam is just great in any aspect . Personable , professional , very talented and precise . I could not be happier with him and his services . Truly recommend him .

Alain Piola


7/31/2017

Dr. Lam did my breast augmentation 6 months ago. I am very happy with the results. They're PERFECT 😊 I definitely recommend him.

Tori Posatko


5/06/2017

Dr. Lam did my tram flap reconstruction following my bilateral mastectomy in 2009. Not only did he do a wonderful reconstruction on me, but the caring and compassion shown to me by Dr. Lam and his staff during that very difficult time is something I will always be grateful for. I would recommend Dr. Lam in a heartbeat!

Marylou Quinn Tammaro


5/02/2017

Dr Lam is an incredible doctor. He was knowledgeable, informative and caring. I highly recommend him to anyone thinking of getting breast augmentation/lift. I was very happy with my results!

Jessica Hodkinson


2/04/2017

Dr Lam did my reconstruction after having a bilateral mastectomy due to breast cancer at 35 years of age. He was very compassionate, professional and made sure I was comfortable in my body again! Would recommend to anyone!

Michele Werynski Fay


1/30/2017

Dr. Lam did my tummy tuck 14 months ago. I am so happy with the results. It was just the way I dreamed it would be.

Leslie Kliesh


1/20/2017